Full Service Printing
Full Service Warehousing
Custom Forms for Any Software
Advertising Specialties
From Apparel to Imprinted Items and much more...
Click here to browse our catalog of thousands of items
NEW - Enter Our Web Certified Mailer Service Site
Now you can fill in your information and generate certified mailer forms from your computer and print them out on your local printer. Click on the link above, submit your email address and a password of your choosing to begin. Sender and addressee information can be saved to our system and edited as needed (see screen shot below).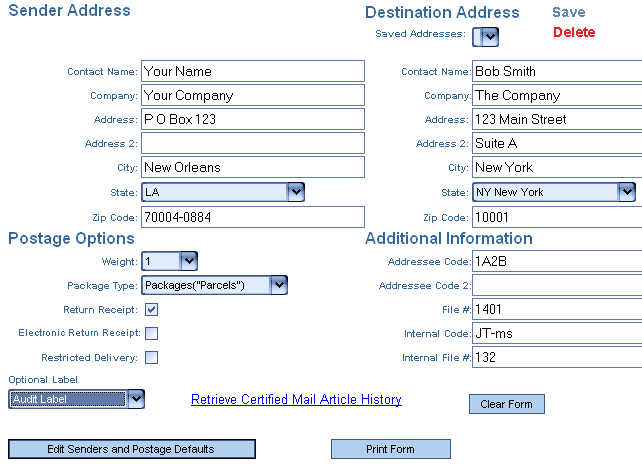 How to use our site...
Click our navigation buttons at left or bottom that describe where you want to go.
E-mail us about any questions or to get more information.
See our Links page for other internet sites of interest to our users.
If you need a price quote, email us at Info@SouthernProfessional.com
or call us at (504) 733-2374...